Advantage Conveyor, Inc.
8816-C Gulf Ct.
Raleigh, NC 27617
Phone: 919-781-0055
Fax: 919-787-8000




What's New



Packaging - Pack Off & Push Off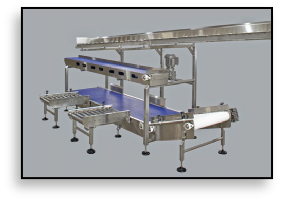 Call or email us today to discuss your requirements, using either the Contact info below, or by filling out the short form on our Contact Us page.
Have an upcoming project? Fill out the form on our RFQ page with as much or as little info as you want. We will review it and an engineer will get back in touch with you to thoroughly go over the details of your project.
Be sure to click on the links below to follow us on Facebook and YouTube.
Let Us Show You the Value of Advantage Conveyor Products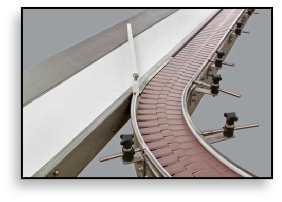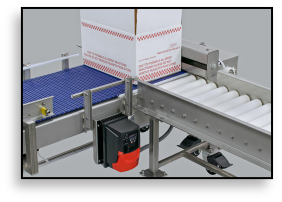 Pack-Out with Pneumatic Push-Off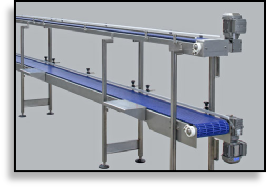 Advantage Conveyor specializes in custom design and fabrication of pack-off and push-off conveyors, and our engineering staff can work with your drawings or develop the CAD drawings from your specifications. We have extensive experience in designing and manufacturing conveyor systems for all industries and can manufacture equipment to meet standard and special size requirements and configurations. We can design this as part of a complete system or as a stand-alone component to fit an existing system.
Our design and manufacturing processes are state-of-the-art and we work with the top manufacturers in the industry to provide us with the highest quality components. All our fabricating is performed in-house by our experienced staff, which allows us to control the quality of the final product while meeting required delivery dates for the equipment. We consistently deliver the highest quality products to exact specifications on time and on budget.