Advantage Conveyor, Inc.
8816-C Gulf Ct.
Raleigh, NC 27617
Phone: 919-781-0055
Fax: 919-787-8000




Advantage Conveyor's custom conveyor elevators and lowerators provide efficient, safe movement of your product between production lines. Designed to move products between processing centers on different levels, our elevators are designed to protect your products as they move while maintain production line speeds. With over 20 years of experience, we can provide you with a custom elevator or lowerator that meets your production requirements, allowing you to design an efficient production process using different levels. Our elevators and lowerators are available in a variety of custom configurations to accommodate product size, distance between levels and production line speed.


Packaging & Processing - Elevators
Hopper to Bowl Feeder Elevator
Common uses are:
Move parts from one production level to another at line speed, including between floors

Raise or lower the level of the conveyor line to facilitate movement in the plant

Transport product from loading dock or depalletizer to the production floor

Move product a short distance on the production floor, with a slight change in level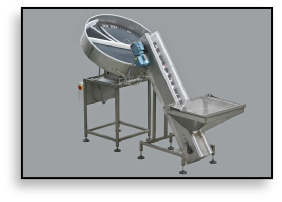 Call or email us today to discuss your requirements, using either the Contact info below, or by filling out the short form on our Contact Us page.
Have an upcoming project? Fill out the form on our RFQ page with as much or as little info as you want. We will review it and an engineer will get back in touch with you to thoroughly go over the details of your project.
Be sure to click on the links below to follow us on Facebook and YouTube.
Let Us Show You the Value of Advantage Conveyor Products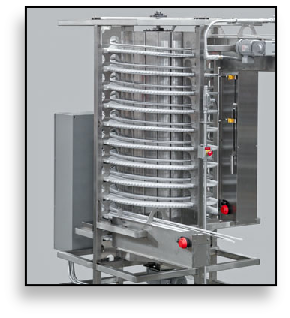 Accumulation and combining