Advantage Conveyor, Inc.
8816-C Gulf Ct.
Raleigh, NC 27617
Phone: 919-781-0055
Fax: 919-787-8000




What's New

Advantage Conveyor's bulk accumulation conveyors are custom designed to meet your specific production requirements. Accumulation conveyors hold the product in place, allowing safe accumulation of the product or packaging until release is required. Custom speeds and drive pressure are matched to production requirements, allowing for efficient loading, sorting and packaging.
We offer rotary, single flow, bi-flow, serpentine and continuous motion accumulation tables.


Packaging - Accumulation
Features of our custom accumulation tables include:
Smooth production between processing centers, providing sorting or adjusting the speed of the production feed

Provide a loading or staging area to buffer products for single file feeds to downstream systems

Control the order of the products moving through the accumulator to ensure first in/first out and control the spacing between products

Provide an area to accumulate products if a processing center is down so that upstream processing areas are not impacted

Adjustable drive pressure

Integrated sensors to control product flow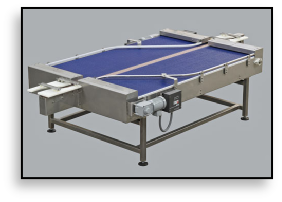 Call or email us today to discuss your requirements, using either the Contact info below, or by filling out the short form on our Contact Us page.
Have an upcoming project? Fill out the form on our RFQ page with as much or as little info as you want. We will review it and an engineer will get back in touch with you to thoroughly go over the details of your project.
Be sure to click on the links below to follow us on Facebook and YouTube.
Let Us Show You the Value of Advantage Conveyor Products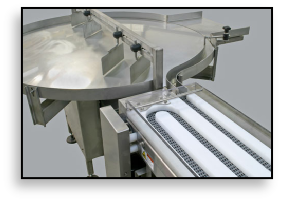 Accumulation and combining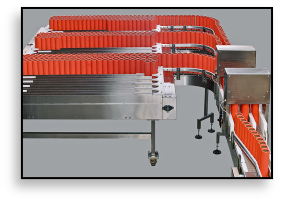 Accumulation into four lanes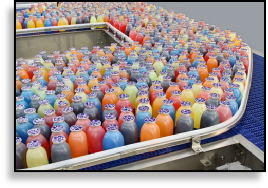 Accumulation dynamic transfer
Singulating Table Leading to Accumulation Table
Dynamic Transfer Accumulation Table